Enjoy a wonderful Wilmington NC Breakfast
We're passionate about offering a home-cooked breakfast and breads prepared fresh each and every day, sourced from farm-to-table ingredients whenever we can. Your breakfast at C.W. Worth House includes locally-roasted coffee, meat from pasture-raised animals, and produced from local farms because we value forming and sustaining strong community relationships.
Breakfast
Indulge in a delicious complimentary breakfast prepared fresh each morning and served daily from 9am to 10am. We offer juice, tea, freshly brewed coffee, yogurt, fresh fruit and homemade breads, scones or muffins, and a featured main entrée. Featured entrees include – Ham Baked Eggs, French Toast, Mediterranean Quiche, and Berry Clafoutis.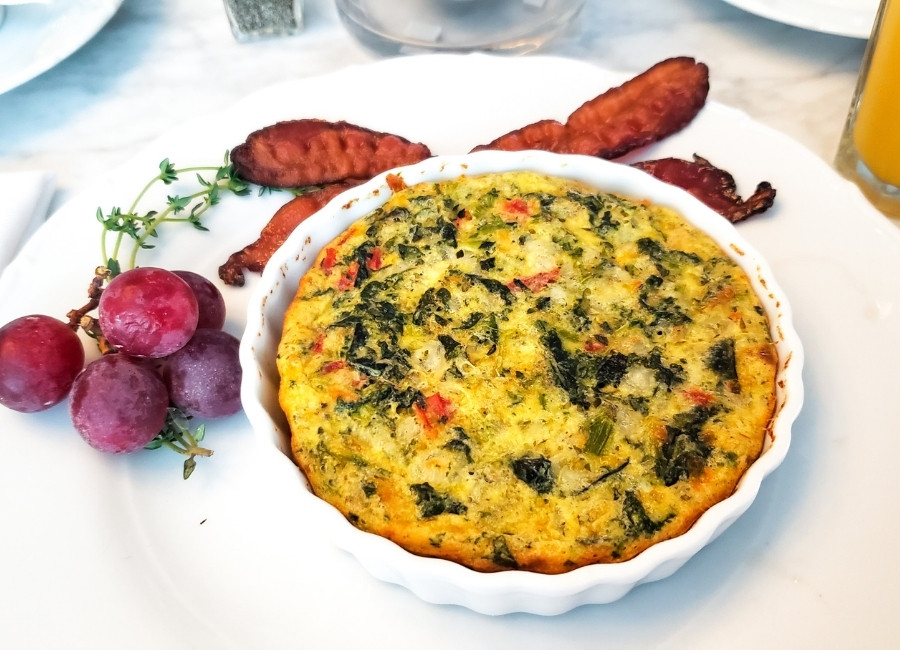 We want all of our guests to have an amazing breakfast experience, so if you have a special dietary request, need, or allergy, please let us know prior to your arrival so that we may have adequate time to fulfill your request. With advance notice, we can accommodate any dietary needs.
Happy Hour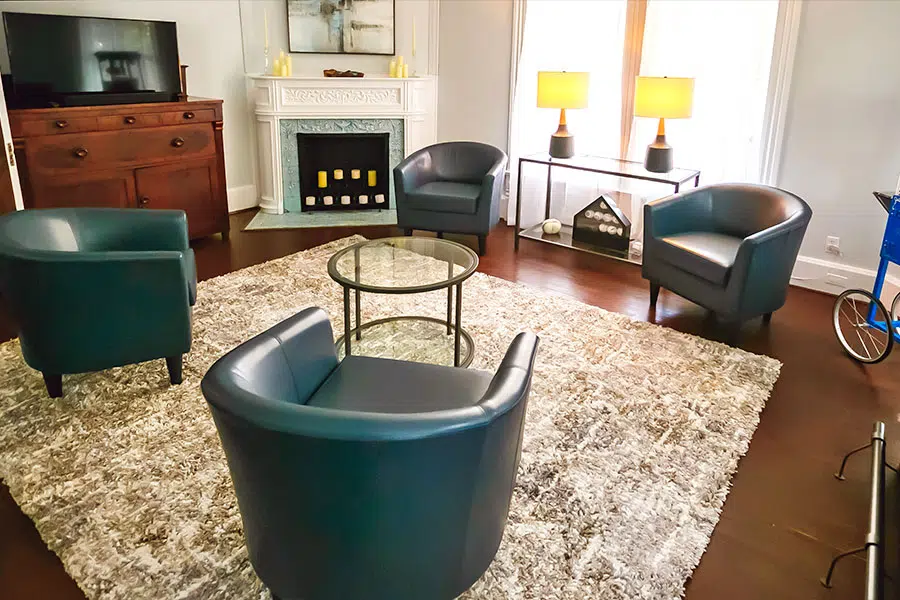 Wind down with our daily wine reception before heading out to spend an evening exploring Historic Wilmington. Join us in Jay's Pub for complimentary wine from 5–6 pm while quiet jazz plays softly in the background. We will often have wine from local wineries so you can get a taste of the region included in your stay!
What our Guests are Saying:
First night honor! We've been traveling a lot out of season, so when the host said it was their first night we thought he meant it was for the season, but he meant their first night in business as owners of the inn! And let me tell you, they knocked it out of the park! The inn was so beautiful; our room was decorated differently than we expected and it was such a relaxing and comforting improvement. They asked us to let them know if there was anything they could improve upon, but honestly we thought it was perfect. It seemed modern but still held true to the Victorian roots of the home. Breakfast was so innovative and included recipes we had never experienced but they were delicious. We cannot wait to go back again. Wishing so much success to the new owners of the Worth House, they are off to a fantastic beginning. Greg H