A Historic District Wilmington Bed and Breakfast
C.W. Worth House has a unique sense of history and place. It's devoted to creating enduring relationships with its guests by providing highly personalized service and gracious hospitality in an informal yet elegant setting. Located in the Wilmington, NC Historic District, C.W. Worth House is just a short three-block walk to wonderful restaurants, shops, and the beautifully restored Cape Fear River Front. This 1893 historic Wilmington Bed and Breakfast offers seven rooms with all the amenities one can imagine including private baths, WiFi throughout, gourmet breakfast, and relaxing grounds.
Perfect for Private Events
The inn can be the perfect intimate setting for your special event such as a small wedding, family reunion, or corporate retreat. Please call us at (910) 762-8562 or email us at relax@worthhouse.com to schedule a time to discuss your event. 
Explore C.W. Worth House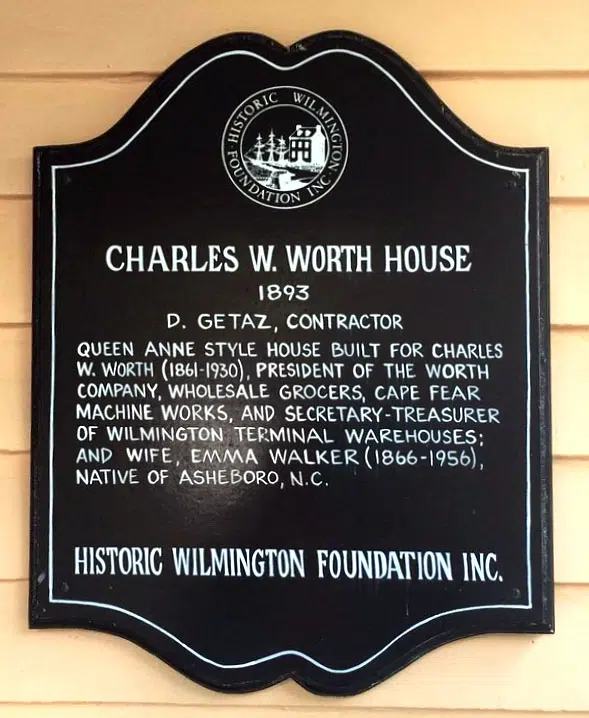 History of the Inn
C.W. Worth House, a circa 1893 mansion, has endured many transformations in its long history. In 1889, Charles W. Worth bought the property at 412 South 3rd Street in Wilmington,North Carolina. There was an existing home here which he had moved in order to begin construction on his Queen Anne-style home, which was completed in 1893. The C.W. Worth House remained in the Worth family's possession until 1944.
At the turn of the 20th century, Charles W. Worth was a wholesale grocery merchant and a commission merchant in cotton and naval stores. Before and briefly after the Civil War, these areas of commerce were the mainstays of Wilmington's economy. After Reconstruction, Worth diversified his family business by obtaining Cape Fear Machine Works. His father, David Gaston Worth, was the only son of North Carolina Governor Jonathan Worth of Asheboro. Among notable Worth ancestors, the family tree includes Daniel Webster and Benjamin Franklin.